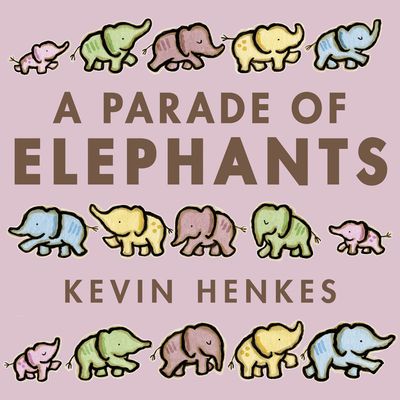 I love love love Kevin Henkes. His books always make me happy when I see them.
So when I saw his new book
A Parade of Elephants
I could feel the smile creep onto my face. I have become quite attuned to seeing elephants ever since my great-nephew Ben was born. His Mom, my niece, chose elephants as her theme and that still continues even though he is almost 4 years old and mostly into skeletons, ninjas and cars.
This new Kevin Henkes book is the perfect bedtime book but also great for story time. It has counting and colors and action (I'm thinking of the "marching") which is a little bit of what children need to learn while growing. This is a great new baby book or just a great gift in general. I can't wait to read it to Ben sometime soon.