I know today's book is not necessarily a new title but I just finished reading it and wanted to share my thoughts.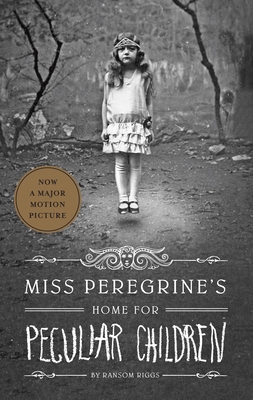 Miss Peregrine's Home for Peculiar Children
by Ransom Riggs is considered a Teen Novel. I think it is much more than that. I had heard about it but never read it. Most recently learned that there is a sequel which I hope to read soon. There is also a film being made with Tim Burton directing. I stumbled across it in the library and at the last minute added it to my stack of books to check out.
I loved this book. This is the kind of book I would have read and loved when I was a child/teenager. The story starts out like any other teenage angst kind of story but quickly develops into the best kind fantasy story. The kind that makes a reader feel that it could be true. The characters are wonderful, I really loved the main character Jacob because he sounded like a typical teenage boy.
A long time ago I was part of a panel for the Children's Book Council called
Not Just For Children Anymore
. As part of the panel we had to read a selection of children's books ~mostly young readers and Teen novels. Once we were finished we then set out to decide whether or not "grown-ups" would enjoy them as well as children. This book would have been on top of my list. I really loved how Mr Riggs wove his story around an array of old photographs. The photographs themselves are so interesting to look at that I too would have wondered how they were made and if they were real.
I used to know someone who loved to take photographs. He had rigged his own darkroom in a small bathroom in the house. He also liked to experiment with his photos. I remember one photo of what appeared to be a young girl with a small person standing on her hand. To create this illusion he said was all in the development. When I saw the photos in
Miss Peregrine's Home for Peculiar Children
I was reminded of the photos I saw when I was young. Like I said I have always been fascinated by old photos.....they are glimpse into the past. I wish this book had been around when I was young because it would have been one of my favorites. I can't wait to read the sequel
Hollow City
. These are must have books for anyone who loves a bit of fantasy tinged with spookiness....